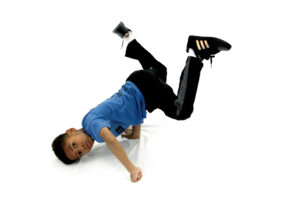 They say children are resilient, flexible and easily adaptable to change. They say not to worry, kids tend to come out the other side after experiencing adversity better for the wear.  What do they say then, if anything, about the challenges facing today's youth?  What do we know about the impact of the unprecedented trauma, isolation, and cultural upheaval that has enveloped our younger generation of dancers?  
Today's conversation is ripe with themes of pandemics, racism and violence. We can't help but wonder what "they" are saying now. The question for parents, teachers, and society is this, what could and should we do in order to keep our children resilient, flexible and connected as 2020 continues to evolve as one of the most challenging chapters in our collective history.
Social connection requires a deep examination of personal values.  In the early 1970's brown and black youth turned to the streets to examine and share their values. Inspired by the raw and rhythmic pulse of drumbeats exploding in the South Bronx, these young New Yorkers carved their mark with an athletic and expressive response to adversity now known as breaking.  Half-century later, breakdance continues to peacefully serve our community through a connected cultural pathway that teaches us unity, inclusion and acceptance.  As we search for tools to help our children overcome adversity, we need to look no further than the dance floor.  Here are ten tools breaking gives kids to overcome adversity.
Grit

has been defined as having "so much passion for one thing that you are willing to overcome all obstacles in order to achieve it."  Often synonymous with

work ethic

, grit leads to empowerment.  Breaking teaches work ethic through the lens of grit and is the first of many tools young dancers develop for overcoming adversity.
Believing in yourself, affirming self-worth, and developing self-compassion are critical factors for growing 

self-esteem

that lasts a lifetime.  Breaking invites and empowers youth to make independent, intuitive decisions that boosts confidence and develops courage. Self-esteem is one of the many branches on the tree of self-actualization enhanced by break dancing.
Patience

is about trusting yourself. Children who develop patience as dancers by learning from others,  carefully observing, listening and waiting for their time, also develop trust in themselves.  This trust leads to a deep understanding and level of comfort in being present and staying focused in times of adversity.
Jiddu Krishnamurti

once wrote, "If you begin to understand what you are without trying to change it, then what you are undergoes a transformation." 

Self-understanding

, or the development of

self-concept

takes time and intention to achieve but when it does begin to blossom, there is no stopping the resulting surge of inner truth leading to confidence and wisdom in young dancers.  Children who come to know themselves will also think for themselves, staying true to their values in both simple and complex situations.
Respectful

behavior begins with personal accountability and a reverence for self.  Children who value themselves learn to value differences in others developing a sense of appreciation for diversity. Battles are the perfect forum for nurturing respectful actions demanding respect in the studio and on the streets; teaching our children to value each other as well as themselves.
Who we are and what we understand about ourselves as individuals through

self-expression

is explicitly connected to how we evolve as a society.  The purposeful connection between breaking and self-expression is undeniable. Ansel Adams perhaps said it best when he defined self-expression by stating

"no man has the right to dictate what other men should perceive, create or produce, but all should be encouraged to reveal themselves, their perceptions and emotions, and to build confidence in the creative spirit."
It seems we have seen many examples of giving up on each other in the past few weeks. Even more so, we have seen many powerful examples regarding the importance of

perseverance.

Why is this significant for our kids and how does it show up in breakdance? Perseverance is the no-matter-what quality.  It's that I will not give up quality and it sets us apart from the ordinary by launching us into the extraordinary. Through perseverance, we embrace what we never thought was possible all while recalculating our capacity for greatness. Our children will persevere, today and throughout this journey as  break dancers.  
Integrity

means doing the right thing, even when no one else is watching.  We don't want our kids to finish training, be respectful, and exercise patience just because the adults in their lives are watching.  We want them to develop the inner voice and intuition to want to do the right thing because it feels good.  Break dancers develop an exceptional and keen inner code of ethics that drives them to do the right thing both in and outside of the studio making integrity an essential dancer's tool.
Albert Einstein once said, "

creativity

is intelligence having fun."  Dancing joyfully, freely and without inhibition is dancing creatively.  Eliminating boundaries, refusing limits and innovating is creativity. Essential for growth, critical for the future, and proven to enhance problem -solving, creativity and breaking go hand-in-hand as partners in any developing dancer's tool kit for success.
A

disciplined mind and disciplined body

are foundational to the development of all other tools.  A disciplined dancer takes care of themselves, commits to healthy habits, and embraces accountability. Discipline is critical in overcoming adversity for all dancers, especially our youth.
The list of beneficial qualities as a result of a legit breakdance education is exhaustive and cannot be understated.  We have an obligation to provide these tools and more to our youth as now, more than ever, they face unprecedented challenges as the next generation of leaders and problem solvers.  They say children are our future. We say, let's make sure we give them all they need to shine brightly.
 To learn more about School of Breaking and the programs we offer, please visit our website at www.schoolofbreaking.com.