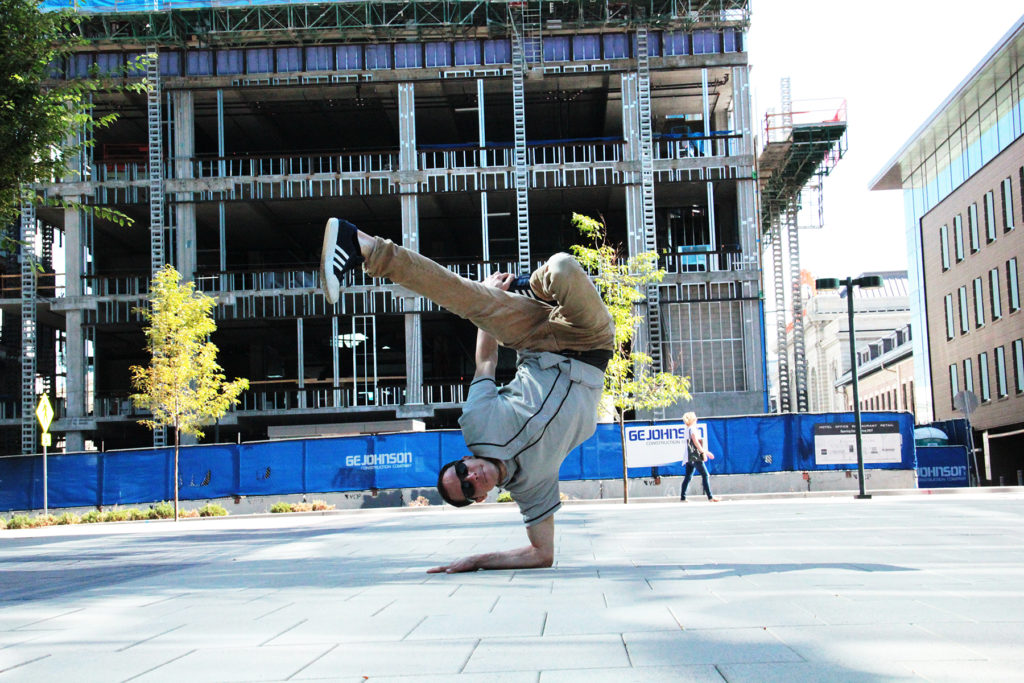 Chase Evered aka Chase 'Em Down represents the legendary west coast crew Soul Control. Chase is a driven and multi-talented individual who is well-versed in all dance forms within the Hip Hop Culture. He has spent 9 years as the Hip Hop Company Director for Centerstage Starz. He also spent 3 years as Chairman of the non-profit organization Dance2Live Inc. where he served on the Board of Directors to promote a positive and healthy lifestyle through dance.
Chase has a Bachelor's Degree in Business Administration with an emphasis on Marketing from the University of Colorado at Denver.
As a competitive dancer, choreographer and performer, Chase has competed and performed alongside the nation's top dancers and competes on an International level. Chase has appeared in commercials for Starz Cinema and the documentary movie "Rip Sin City" highlighting Hip Hop Culture in Las Vegas, Nevada.
Chase has worked 3 years for the Denver Broncos as a judge for the Denver Broncos Cheerleaders and master instructor for the Junior Bronco Cheerleaders. He spent 4 years as Director for the Denver Nuggets DBoyz Breaking Crew and the Lil' Bustas Youth Hip Hop Crew. In his 4 years with the Denver Nuggets Chase has performed with artists such as The Temptations, Vanilla Ice, Montell Jordan, Ciara, Leann Rimes, Destiny's Child and many more. Chase is now the proud director and crew member of the young and talented Breakademics Crew representing the new Colorado generation of BBoys, BGirls and Hip Hop Dancers.