BBoy Chase 'Em Down
What is your full name?
Chase Thomas Evered
Age: 33
Where were you born? Englewood, Colorado
Year Started Dancing: 2004
What Crew do you Represent? Soul Control Crew
Influence to start dancing?
Negative circumstances, lost in life, my sisters and music.
Main style of dance?
Instinctively, I am a BBoy, but I also enjoy Popping, Locking, House, Krump, Salsa and Swing.
What are your dance dreams?
I dream of expanding my boundaries further out into the world as a teacher, dancer, competitor and performer. I would love to battle with my crew, Soul Control someday at Battle of the Year in Germany.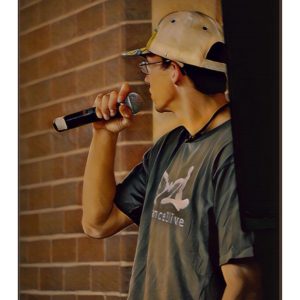 What goals have you accomplished in dance?
Many big and small goals have been accomplished over the past 11 years in my dance career. The main accomplishment is that I am still dancing, living my dreams and doing what I love.
What obstacles have you overcome?
I have overcome everything from pain to rejection to sadness. I have overcome failure, illness and injury. The majority of my life I have been the underdog which I do not mind because it pushes me to become better. My obstacles are no match for me.
What has been your most difficult obstacle you've had to overcome in dance?
Airflares, the greatest physical challenge of my life, but truly worth it.
What has dance given to enrich your life?
Dance has saved me from taking the wrong path in life. Dance has positively changed me as a man and has been one of my greatest blessings. Dance and music runs in my family and it means very much to me, I do not have the right words to describe how much dance means to me.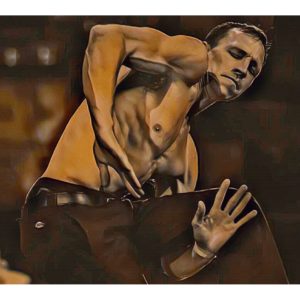 How do you perceive yourself as a dancer?
Strong, powerful, confident, capable, quick, skilled, smooth, authentic, fresh, creative, original style and musically inclined.
What do you appreciate about your dance?
My sense of style, musicality and feeling. I appreciate my vibe and the strength I have developed in my body.
What has School of Breaking done to benefit your growth as a dancer?
School of Breaking has been a platform for me to express myself as a person and a sanctuary for me to train as a dancer. School of Breaking has given me the opportunity to make great friends and build incredible relationships. School of Breaking is where I can call home.
What are the next challenges you want to take on as a dancer?
I want to go deeper into my studies as a man, student and dancer. My focus is to continue digging into my dance and to continue discovering my most true and rawest essence of myself. I want to travel the world and share my gifts, knowledge, love and wisdom with the people. I want to be free.